Do You Have A Bathroom Renovation Project We Can Help With?
Ruscon Construction always does our best in giving the best service to all our clients. We always take pride in giving them with the highest satisfaction on their construction projects. We are happy when our customers are happy and with that we always try our best to offer them the best products and deliver excellent customer service.
We always love to hear anything from our customers and their feedbacks are important to us as it gives direction to how we should proceed in delivering them satisfactory service. On that note, we are happy to hear our esteemed clients with their testimonials below. Please don't hesitate to send us any of your comments and feedbacks.
Watch this short testimonial from Phil to find out about his experience working with us.
Denis from Ruscon is a rock star in the Perth's home renovations world. Great to work with, exceptional at his craft, and an honest, get down to business work ethic. He knows how to get the most out of any budget. And above all, you can trust him. We will call on him again without hesitation. Thanks again for our beautiful dream home, Denis! A happy wife is a happy life..
Karl & Sally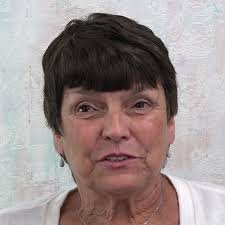 Denis from Ruscon is a highly professional renovation contractor which is reflected greatly in his work. He guarantees 100% customer satisfaction and has never done any less with us. The pictures speak for themselves. Always hire Ruscon and you'll never be disappointed; the job will always be done right.
Lily
Skilled specialists. They give very practical and helpful advice. I especially like the mobile app. It gets me connected with Ruscon Construction experts so easy I am involved in every step of the way even when I'm not physically there.
JANICA
Thank you for the very beautiful bathroom you helped us renovate. Working with RUSCON a trusted home renovation specialist here in Perth really does bring you many advantages. I hope to work with your specialists again…
ERIC WU
Denis and Ruscon Construction removed the stress from the complete home renovation at our Carlisle home. Ruscon Construction took what could have been an otherwise overwhelming project and guided us through the process, completing it right on schedule and with no hassles.
We were pleased with the transparency of operations and the willingness of Ruscon Construction and the subcontractors to complete the renovation that matched both our dream and our budget. We believe that the honesty, integrity, and dedication of Denis and his entire team truly distinguish Ruscon Construction as the leader within the building industry. The entire experience from beginning to end exceeded our expectations.
We cannot thank Denis and his team of courteous, helpful and professional individuals at Ruscon Construction enough. We would highly recommend them to anyone who is considering home renovation.
ALEX
Our biggest fears before renovating were being seen as simply a profit, not feeling part of the process and ending up with someone else's definition of a perfect home. RUSCON' approach is inclusive, collaborative and no-nonsense; you could tell it was just as much of a personal journey for Denis as it was us.
The word 'budget' was taboo before we found Denis. He was conscious and respectful of our budget and what was important to us in terms of the functionality and look of the house.
Our favourite part of renovating with RUSCON was, put simply, Denis. From the in-person detailed quote to the end product, you could tell he truly cared for the project and his clients.
As first-time renovators we were completely inexperienced with the process, and we truly value finding RUSCON. We put our trust in Denis and he exceeded our expectations; giving our 1985 house a complete makeover while respecting its character and overcoming the many difficult and sometimes hidden issues that come with a house of this age. RUSCON made a very overwhelming journey so much easier – we can't thank Denis and his team enough for delivering our dream home (and ahead of schedule!) to raise our family.
CLAIRE
Have a construction project that needed expert help? Contact us now to discuss your project.