Do You Have A Kitchen Renovation Project We Can Help With?
Building Inspiring Spaces
Ruscon Construction is a reputable local builder in Perth, having extensive experience in home renovations and extensions. We believe in constructing and renovating with pride. Taking pride on our work means our team is considerate in the manner our workers conduct themselves on the site, cleaning up after ourselves and then making living by means of renovation as simple as possible.
Likewise, it means that we are giving attention and care to the entire process of renovation and construction to attain high quality finish that you simply deserve. We make use of a number of effective construction tactics to suit different projects.
Ruscon Construction has been recognised as a true specialist in home renovations in Perth that has been giving 24/7 online client portal support. Most of the builders today are focused on new home construction and they do renovations just when they do not have any other projects to finish. The processes and skills required for the renovations are extremely different from those that are needed in the construction of new houses, so it is very important to consider when selecting a renovation builder.
We already gathered years of experience in renovating homes in Perth. With its extensive experience, Ruscon Construction grew to be one of the leading home improvements and extension specialists in Perth, Western Australia.
Meet Our Team
The Ruscon Construction team is a different team of industrious and hardworking home renovations and extensions specialists who are truly passionate concerning their work. Inside the office, we have a dedicated group managing your home renovation projects through the design and planning stage, helping with your selections and buying & ordering materials for the project.
Out within the field, we have recruited an excellent group of courteous, friendly & professional trades. As a matter of fact, all of our sub-contractors and staff are dedicated to our Code of Conduct that ensures that we are able to maintain the highest standards in terms of integrity, professionalism and quality workmanship.
Kitchen Renovation | Cottesloe
admin
2017-07-04T20:38:07+00:00
Home Renovation | Victoria Park
admin
2017-07-01T22:02:39+00:00
Home Renovation | Carlisle
admin
2017-07-01T22:08:01+00:00
What Clients Say About Us?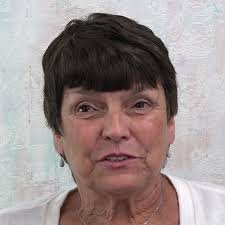 "Denis from Ruscon is a highly professional renovation contractor which is reflected greatly in his work. He guarantees 100% customer satisfaction and has never done any less with us. The pictures speak for themselves. Always hire Ruscon and you'll never be disappointed; the job will always be done right."
"Denis from Ruscon is a rock star in the Perth's home renovations world. Great to work with, exceptional at his craft, and an honest, get down to business work ethic. He knows how to get the most out of any budget. And above all, you can trust him. We will call on him again without hesitation. Thanks again for our beautiful dream home, Denis! A happy wife is a happy life.."
Have a construction project that needed expert help? Contact us now to discuss your project.